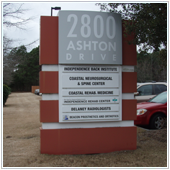 Coastal Neurosurgical Associates located at 2800 Ashton Drive in Wilmington, NC recently decided to purchase a new Electronic Health Records system for their practice. While they had their own IT consultant, they wanted a company experienced in implementing the hardware and infrastructure necessary for a successful transition to their new software. They chose Computer Connections to do the job.
We were delighted to help and started by examining their existing network, and then consulting with their new software vendor to determine hardware capacity and software licensing needs. Based on their needs, we found selected two HP Proliant DL Series rack mount servers for their platform. We then installed a Windows 2008 R2 Server and implemented SQL 2008 R2 for their database.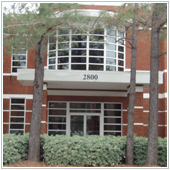 To help save money on hardware and energy costs while reducing the physical footprint, we virtualized a 2008 R2 Terminal Server using Microsoft's HyperV technology which is included in the 2008 R2 operating system. For data security, we also implemented a Barracuda Backup Server. This appliance will provide local as well as offsite cloud based backups for all their servers without any user intervention.
Our systems ensure that Costal Neurosurgical Associates new Electronic Health Records system will be compliant and help them realize advantageous cost and space savings. If you would like to implement a new system, please contact us today.