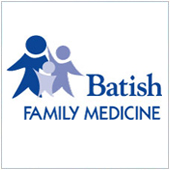 Batish Family Medicine located in Leland, NC has always been ahead of the curve when it comes to the use of Electronic Health Records in their practice. Many years ago they recognized the benefits this technology provided to their staff as well as their patients.
However, recently they were informed that their EHR software no longer met the eligibility requirements set forth by HIPAA and meaningful use. The decision was made to move to a new platform, and they knew they would need some help. Batish Family Medicine called Computer Connections to assist them through what can sometimes be a difficult transition for a medical practice.
The first thing we did was conduct an assessment of their infrastructure. Proper wiring is often overlooked, but is crucial to the proper performance of a network. Power protection, placement of wireless access points and wireless channel overlaps were also items we inspected, and corrected where necessary.
Once the foundation of the new system was set, we deployed an HP Proliant Server with redundant power supplies and hard drives with RAID technology. This configuration was designed to provide maximum uptime and data protection; essential requirements of any medical office. With a solid base in place, we were ready for the software vendor to implement their EHR package and complete the migration of their patient database.
Computer Connections has a tremendous amount of experience in Electronic Health Records system transitions and installation. We were glad we could help Batish Family Medicine. If your current systems fall short of the requirements established in meaningful use, contact us today, we can help make the transition as smooth as possible.