Office Moves & Wiring
Sustainable Office Moving and Office Cable Installation for growing businesses like yours in Wilmington, Leland, and Hampstead.
Can your current IT infrastructure adapt to changes in your business, while remaining economical? With office cable management services that are created to evolve with your company, you can rest assured your IT investment is a good one.
Computer Connections, Inc. offers office moving and office cabling services that will provide your Wilmington, Leland, and Hampstead business with long-term performance that is both dependable and scalable.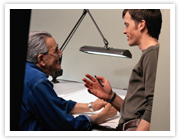 Expert consultants from Computer Connections offer the following office cable management services and office moving solutions that will meet your changing business requirements over time:
Wiring and Cabling - which includes fiber optics for new construction and existing offices
Office Moves - for complete network, server, printer, and workstation moves
Move Coordination - which includes your email, telephony, Internet, and website
Cabling Diagrams and As-Built Documents - to create a strong infrastructure for your new network

When you integrate a scalable cabling solution into your business, you gain the confidence of knowing your business is built on a strong IT foundation.
Computer Connections has a team of experts that can create a network and cabling plan that will provide your business with a return on investment now and in the future. Serving Wilmington, Leland, Hampstead, Wallace, Burgaw and Shallotte, a reliable, office cable management solution from our experts saves you money over the long term as it continually adapts to the evolving needs of your company.
When you lean on us for technology relocation planning, office cable management, server cabling, desktop cabling, laptop cabling, office moving, office cabling services, network cabling, server racks, structured cabling installation, or data communications cabling, you can be sure you're in for an affordable solution that works for your company.
Our expert design and installation of strategic cabling plans means you can depend on our solutions for the life of your business. We know you're in business for the long haul, and that's why we deliver office cabling services and office moving solutions that will ensure your success..