Security
Network Security and Computer Data Security for businesses in Wilmington, Leland, and Hampstead
Are constantly anxious about the safety of your precious data and how to protect it from viruses, malware, and spyware? Are you concerned over lost USB drives and laptops creating an internal threat?
We powerfully shield the vital information of your company with our total Computer Data Security solutions, so can put your worries aside. Our Network and Data Security, rolled out with virus removal, malware and spam protection services give you all the protection you need so you can focus on other priorities in Wilmington, Leland, and Hampstead.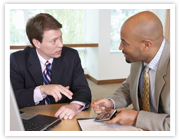 With superior security solutions from Computer Connections, you'll receive:
Intrusion Detection - protection from online threats like hackers and predators
Risk Analysis - our expert technicians find weak spots in your network and fix them accordingly
Anti-Virus Strategies - put up an unbeatable defense against spyware, malware, and other viruses
Secure User Entry - for passwords, VPNs, and encrypted data

When you know you're covered by a strong, impenetrable security solution, you can readily advance your business.
The experts at Computer Connections, Inc. have a depth of knowledge you can rely on to fully protect your business. Serving Wilmington, Leland, Hampstead, Wallace, Burgaw and Shallotte, we equip your company with a worry-free safeguard with our Wireless Network Security solutions.
Whether your company needs data security management, Internet security, network and data security, PC protection, spyware protection, computer data security, wireless network security, or virus removal, you can count on us.
If your company and employees are online, your business is already in harm's way. Protect yourself with Computer Data Security and Virus Removal services today, before it's too late.